You can grow many useful crops in the Garden Beds such as Flax, Corn, Sweet Potatoes and Pineapples. All these crops are very valuable on the island, because gardening in the wild is not easy.

To plant the seeds, tap an empty Garden Bed, then drag the selected crop over the beds.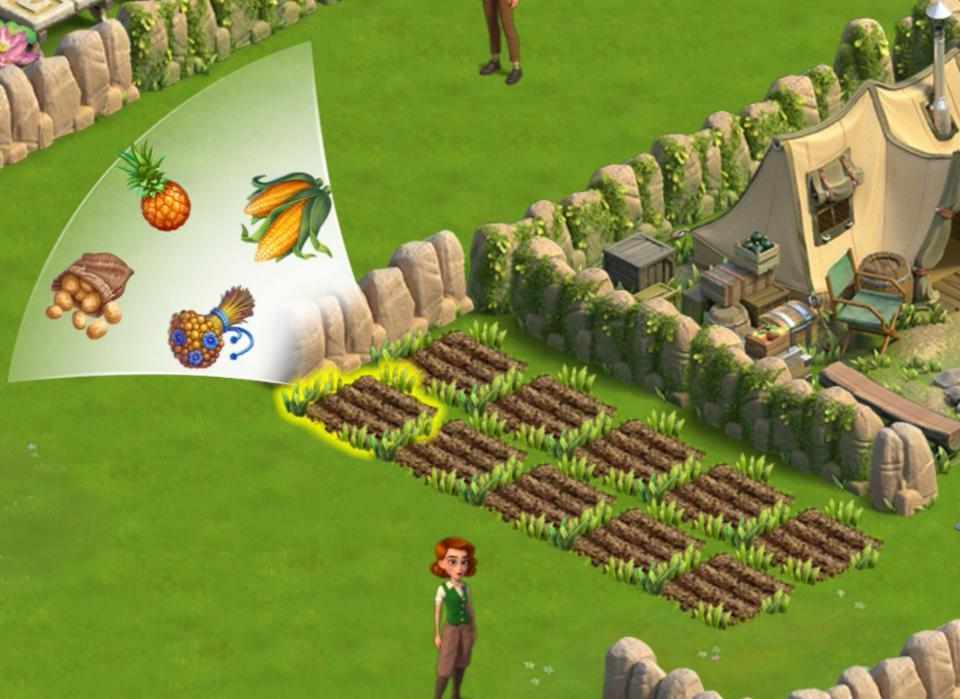 Seeds for sowing can be bought with coins. Hold the needed crop to see its price for one garden bed.
Once the seeds are planted, they need time to grow. You can speed up the harvest with Fertilizers. Just drag them over the garden beds to grow plants instantly.
When the growing time is up, tap on the garden bed and drag the sickle to collect crops. You'll find collected plants in the Storage.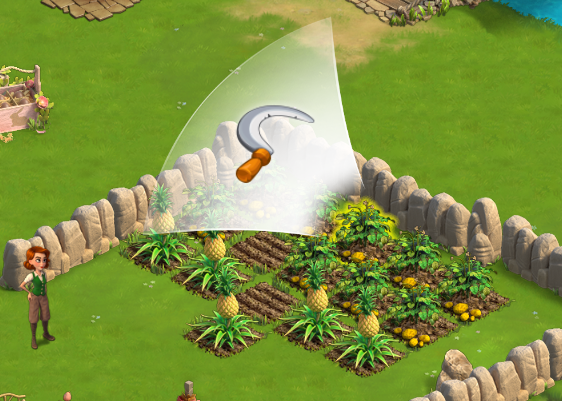 For starters, there's 6 garden beds set up in the camp. This number is increased at certain levels and extra beds become available in the Shop. Overall, you can have 16 garden beds in the game.