Already play Klondike on Facebook? We can transfer your game progress! 🤩
When you first sign up, you'll see this pop-up window: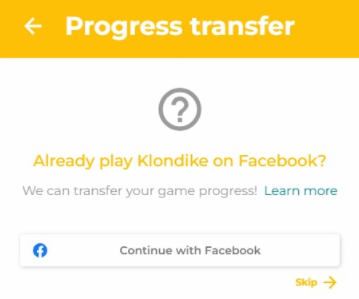 Click Continue with Facebook and check the account details.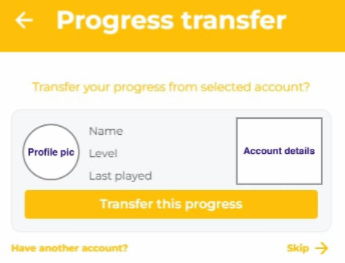 💡 If you're not logged into Facebook, you'll be able to do it without leaving Klondike-online.
If you need to select another account, just click Have another account?
Make sure the selected account is the one you use for playing Klondike on Facebook and click Transfer this progress.
Congrats!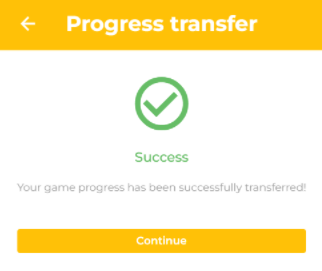 ❗ Please note that you can only transfer your progress before you start playing on Klondike-online.
Each game progress can be transferred just once.
We will not be able to transfer your game if your account is banned.
If you have any questions or problems with game progress transfer, please contact our Support Team. We will do our best to assist you :)